eHouse.PRO | Hybrid | BMS Software. eCity Platform | Cloud Software. Building Automation System | Building Management System | IoT | IIoT Platform.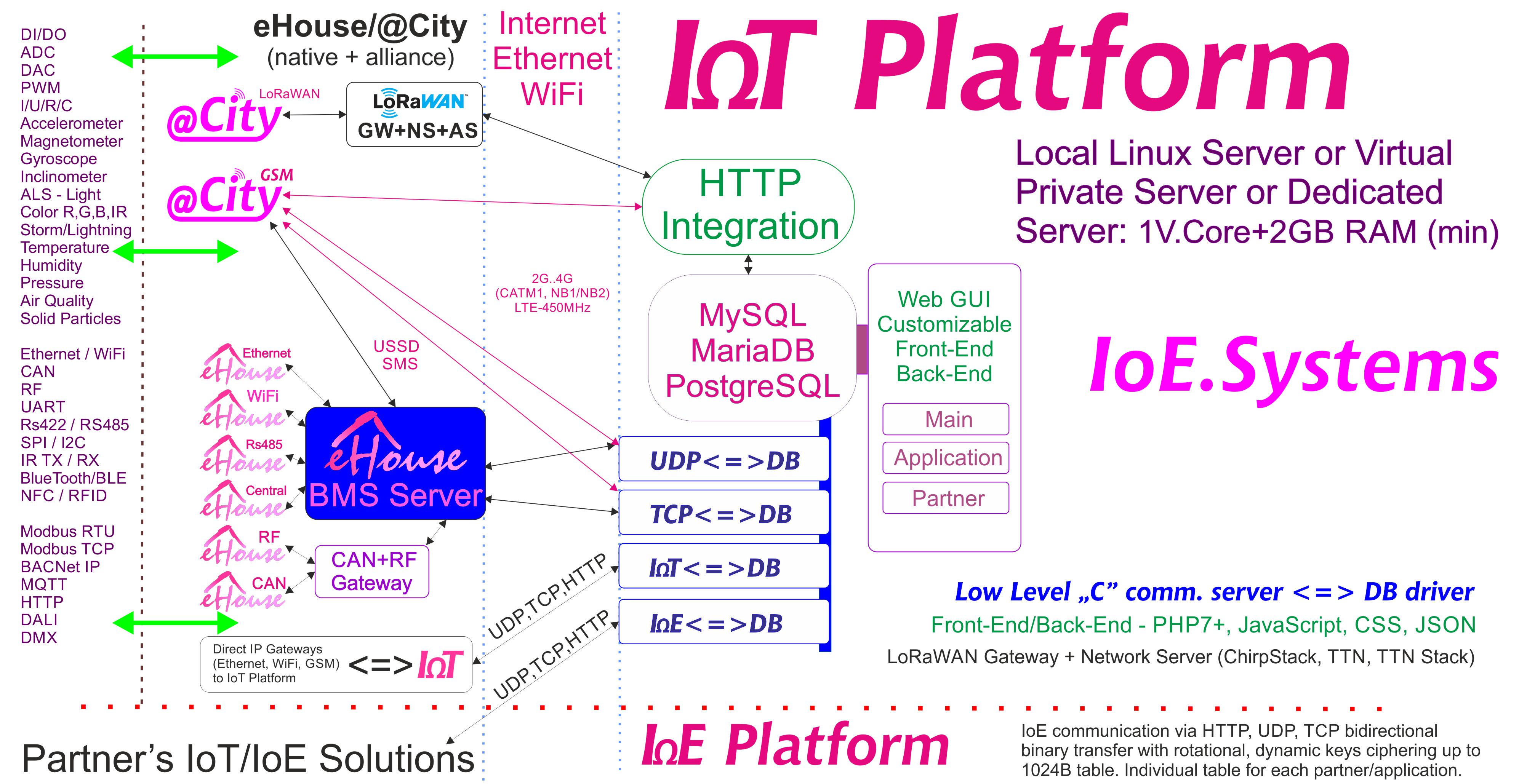 eHouse.PRO | Hybrid | BMS software for Building Automation System (BAS) assures hybrid work (wired+wireless) with 6 types of communication interfaces.
Main Communication Interfaces:
PRO DiY (Central)
RF (SubGHz)
Ethernet (LAN)
WiFi (WLAN)
RS-422 (Full Duplex RS-485)
Controller Area Network (CAN)
Server Software functionality
Cloud/Proxy server communication
Control External Audio/Video System
System integrations - protocols BACNet IP, Modbus TCP, MQTT, LiveObjects
Integrate eHouse variants
Direct access to databases (MySQL/MariaDB or PostgreSQL)
Control via WWW
Control Media Player
Control External Security System
eCity IoT Platform/Cloud uses the same "compiled" binary Server Software as eHouse.PRO with some exclusions (as no hardware interfaces might be connected in data center).
---