eHouse CAN/RF Smart Home System Variants (SH)- for Joint-Venture | B2B | Co-Production | Franchize | Rebranding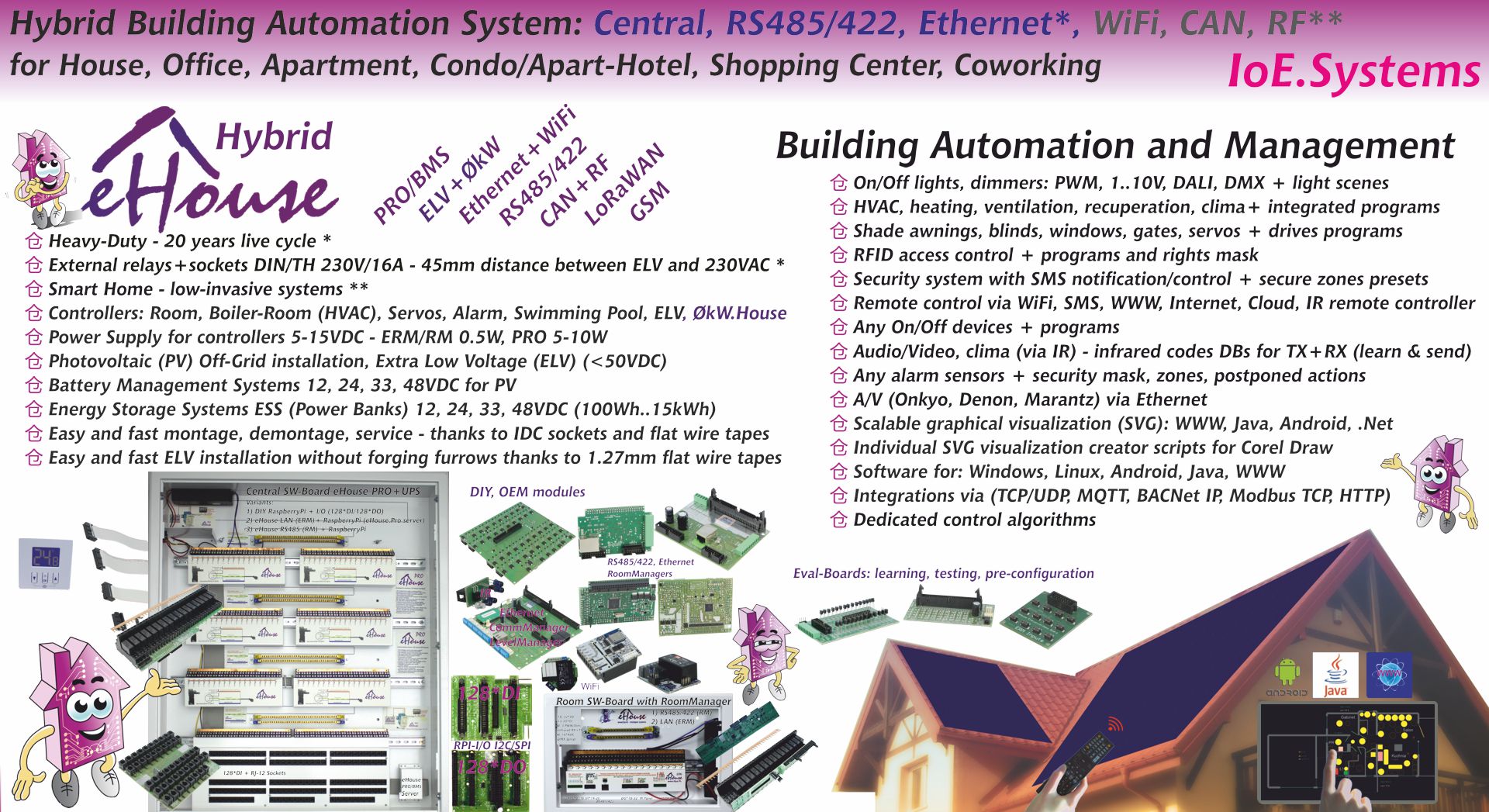 eHouse CAN/RF hybrid Smart Home solution contains:
eHouse RF (Wireless - RF plugable module)
eHouse CAN (Wired)
This solution is available only for B2B, Joint-Venture, Co-Production, Franchize, Rebranding business models (Please refer to eHouse WiFi for sales).
This solutions do not require devastation of already finished houses, apartments.
Communication Interfaces for Smart Home:
Radio expansion module (SubGHz - Wireless)
Controller Area Network (CAN - Wired)
You may also use Wired Building Automation Solutions: eHouse LAN (Ethernet), eHouse One (RS-422), eHouse PRO (Central), or Wireless (eHouse WiFi).
---