eHouse WiFi 2.4GHz b/g/n Smart Home System.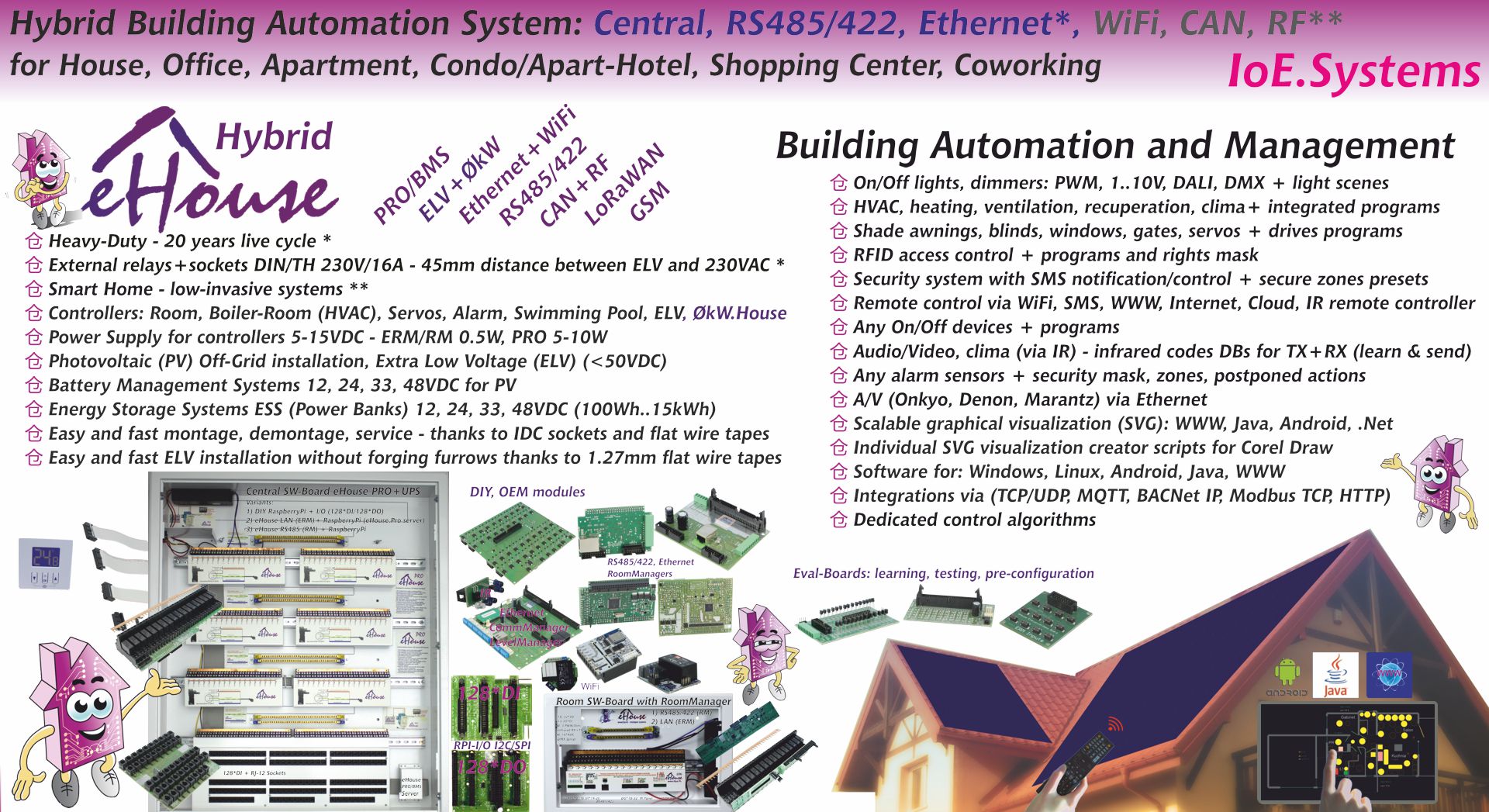 eHouse WiFi Smart Home Solution is all in one controller, and contains
WiFi 2.4GHz b/g/n Controller
Optional VDC dimmers (12V/3A)
Optional temperature sensor
Optional Mains Power Supply (100-250VAC)
Optional 4 miniature relays (230V/5A)
Up to 4 programmable binary inputs
Optional Infrared Receiver/Transmitter for IR Control
This solutions do not require devastation of already finished houses, apartments.
Additional Communication Interfaces for expansion of WiFi Smart Home:
Infrared RC control support (reception - SONY SIRC standards)
UART for future expansions/gateways
SPI/I2C for future sensors
Infrared RC control support (transmission - dozens standards)
Additionally you may also use Wired Building Automation Solutions: eHouse LAN (Ethernet), eHouse One (RS-422), eHouse PRO (Central).
---